Workshops and residencies
SATURDAY 2 TO FRIDAY 8 FROM 11AM TO 6PM AT VILLAGE OFF
For everyone from 6 years old

To consume without moderation, the workshops and residencies are free to access all week! Free for all, come meet and discover the artists and their projects between your screenings! Visit the Trouville Music School to find out what they have to offer.
School groups from the region will come and take advantage of the image education workshops during the week, from Monday to Friday.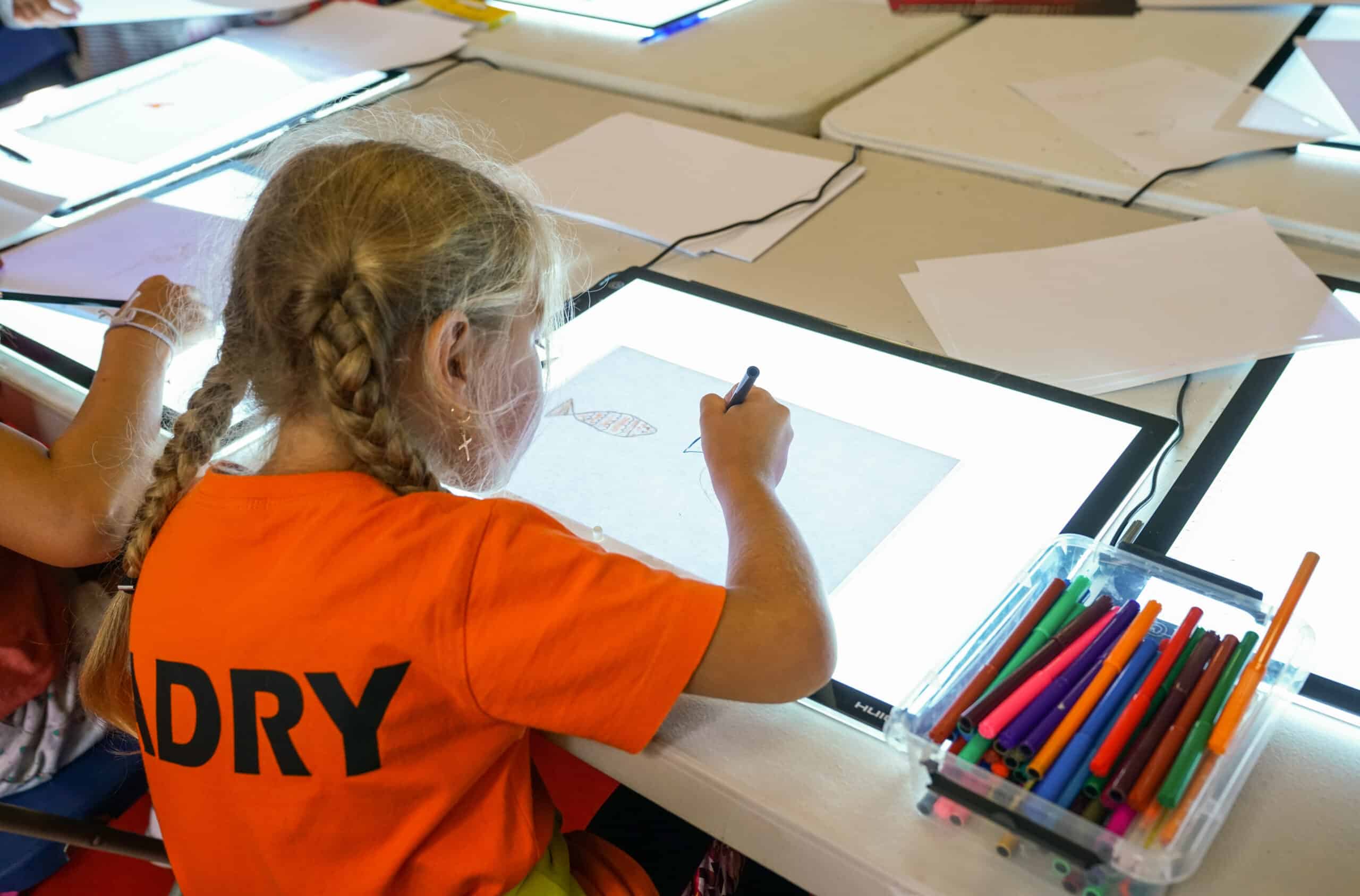 Workshop – The world of animation with Lanimea
Lanimea is an animation film school based in Elbeuf, Normandy. They are presenting a workshop to discover film animation in a big studio built for the event. No matter your age, you are invited to initiate yourself to different methods: cartoon, 2D animation on computer, mass animation, film scratching … Our animators share their expertise and allow inquisitive minds to discover what's behind the scene.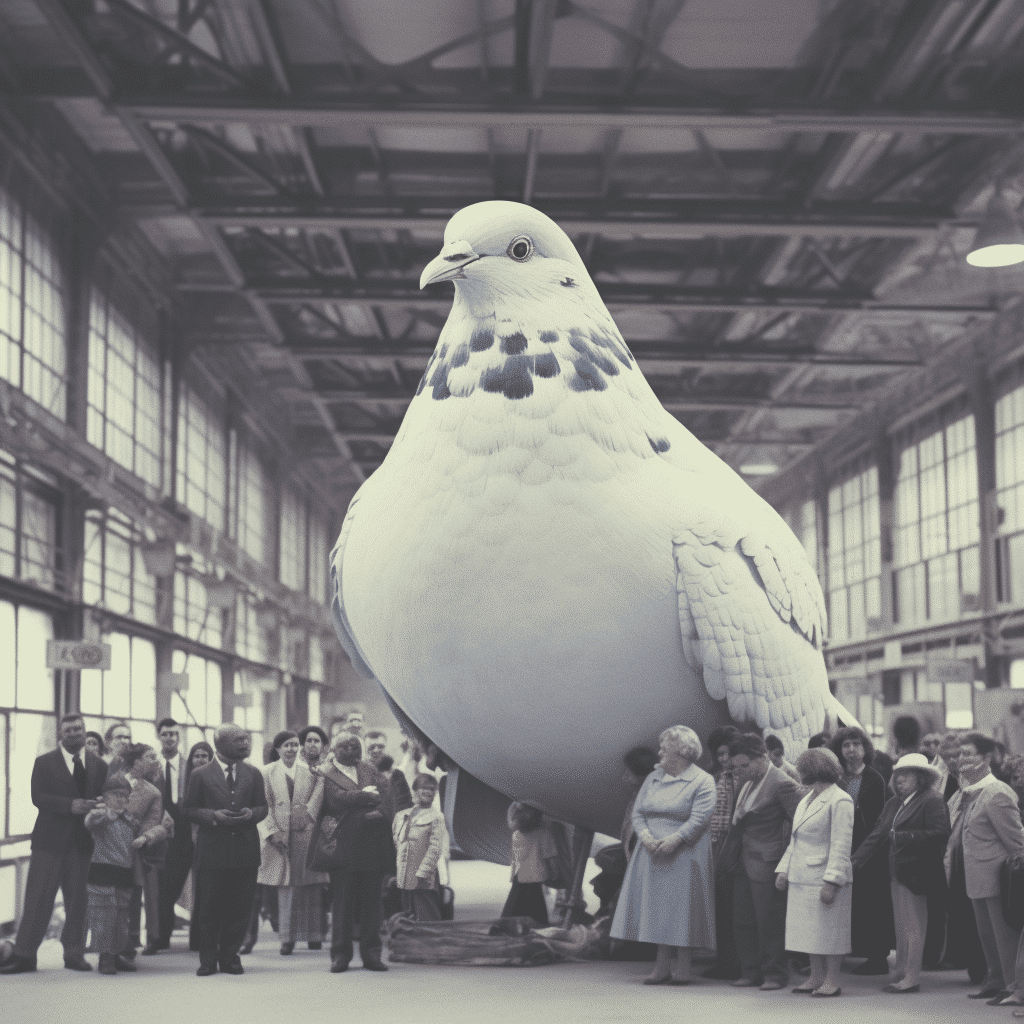 Workshop – Artificial Intelligence with Thomas Lesourd
In partnership with Editions Passeurs d'Arcs en Ciel.
Artificial intelligences have been much in the news this year. Capable of creating entire texts or high-quality images with simple text commands, they raise serious questions about copyright, plagiarism and data plundering. But it can also be used as a handy tool, especially in the field of independent production: Screenplay stripping done with a single click, moodboard creation… After a year spent testing these tools in the fields of cinema, publishing and an exhibition, Thomas Lesourd offers you an overview of these new technologies applied to the creative world, their advantages, disadvantages and dangers. Because even for those who refuse to use them, there's no doubt that these AIs are already using us.
The workshop will be accompanied by a book signing of "Créatures oubliées du Pays d'Auge", a non-fiction book illustrated with images created by AI, offering an insight into the fairytale folklore of Normandy.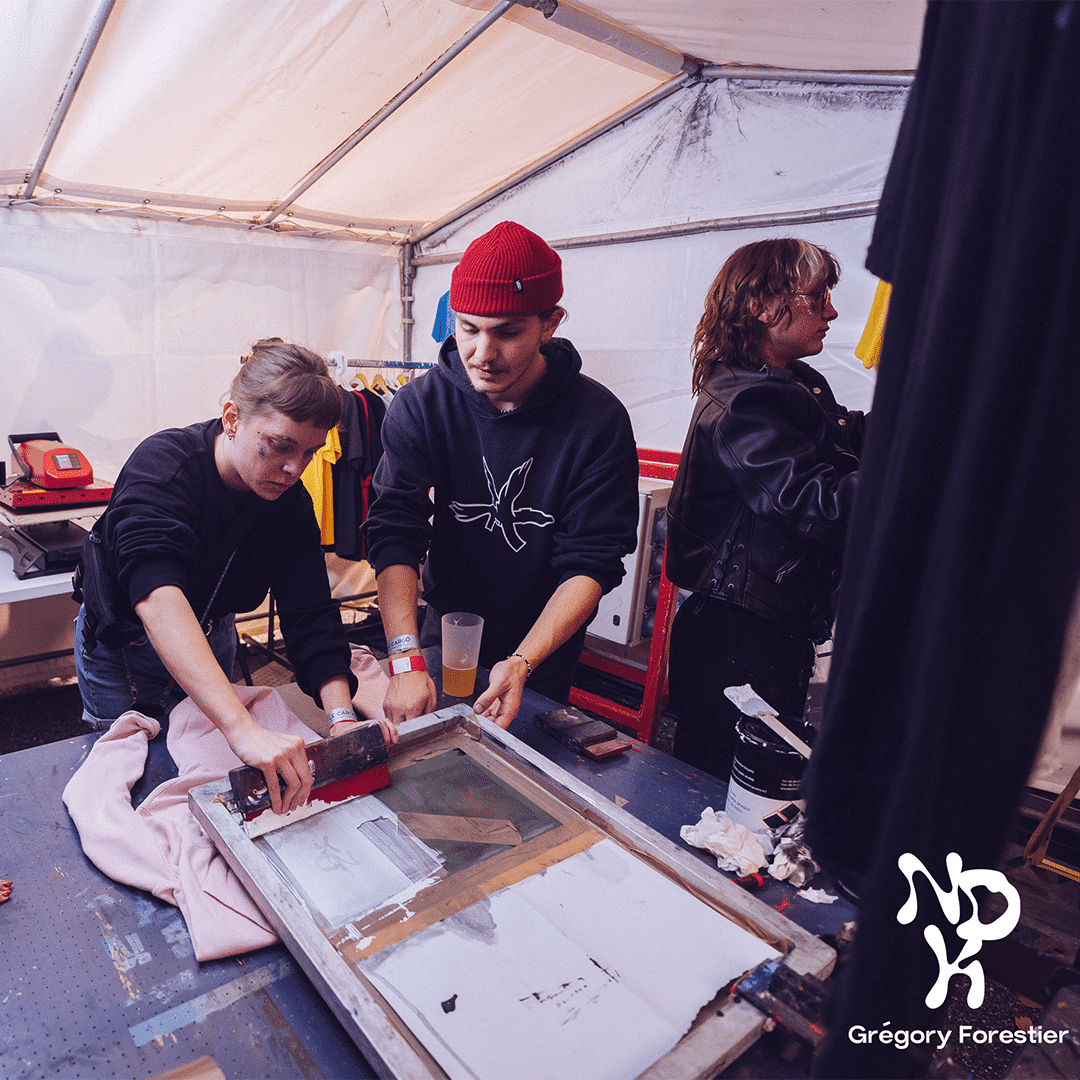 Workshop – Screen printing with æncre studio, Elodie Coudray and Bastos
æncre studio is a young collective from Caen, born of the artistic practices of Bastian Delorme Chevalard and Elodie Coudray, whose aim is to question the materiality of the intangible. They use screen printing for events: a highly resistant printing technique on paper and textiles. Unlike flocking, they use ink to dye the fabric. Their aim is to help people discover this meticulous, often little-known craft technique, and to offer a curious workshop where they'll be making t-shirts for Off-Courts!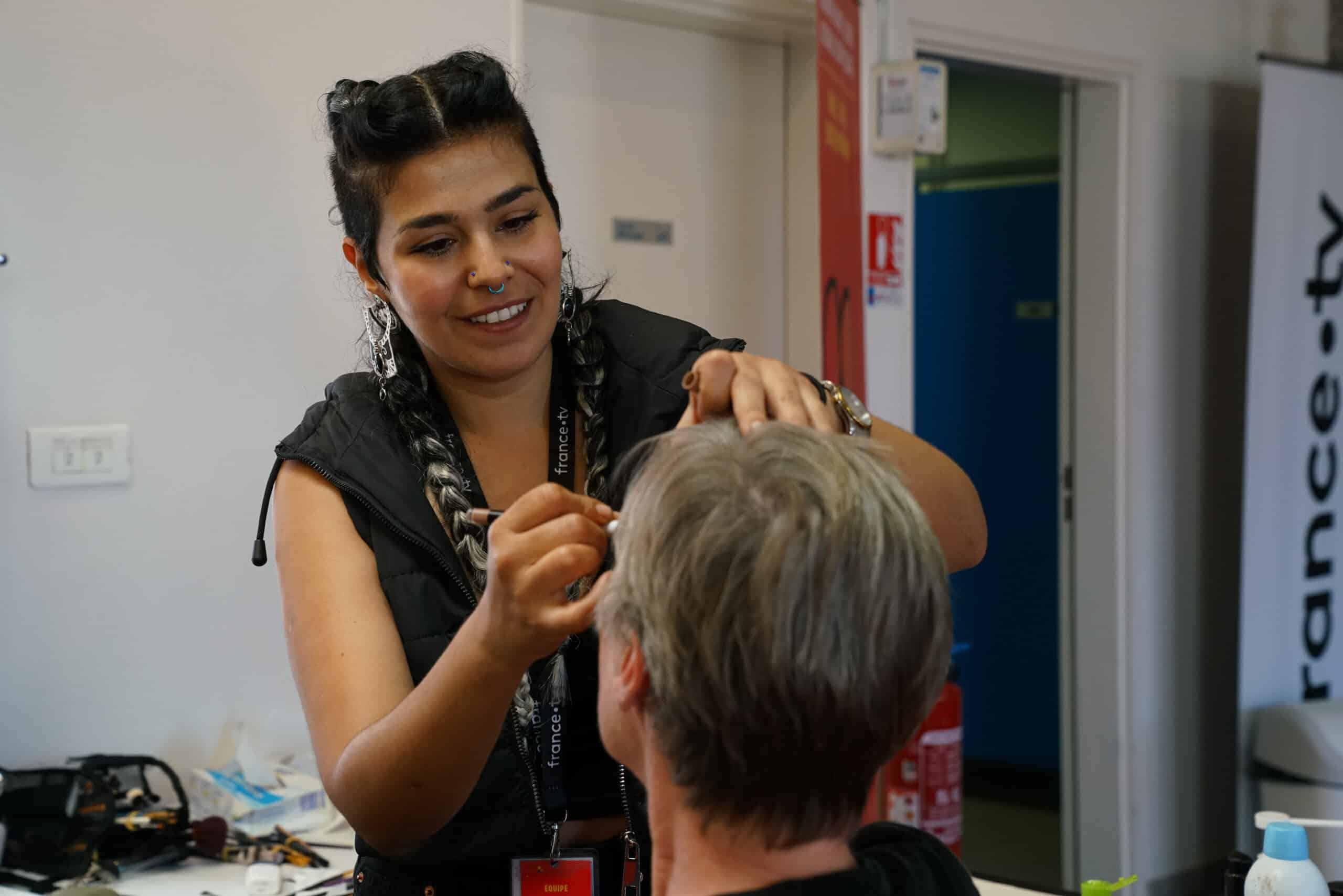 Workshop – FX makeup with professional makeup artist Omaya Salman
Our makeup artists are dedicated to the labs throughout the week, they also offer workshops to show how to make a "natural" skin or live special effects that transform or embellish faces. Learn how to make small wounds, zombie makeup, scars, scratches… nothing's impossible when talking about make-up!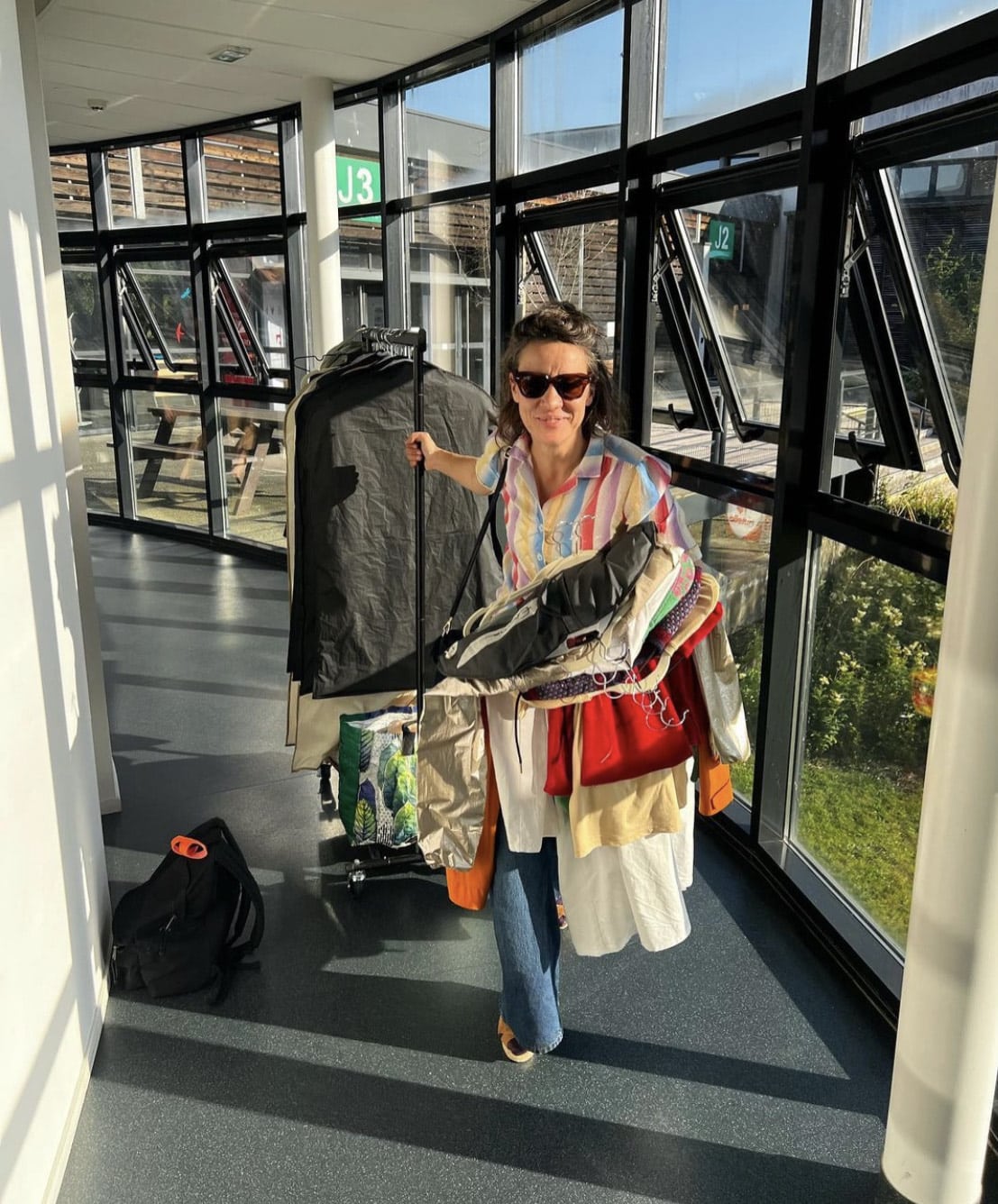 Workshop – Costume creation with Coline Dalle
Self-taught, Coline trained in an eclectic way in the arts of thread and more particularly in textile creation, forging herself, from needle to needle, a plural and singular professional experience. In 2019, she turned to costume design, creating several works for the performing arts and cinema. With this workshop, she would like to offer participants the chance to go behind the scenes of a costume creation through an interactive animation. The idea will be to discuss costume as an element in the definition of a fictional character.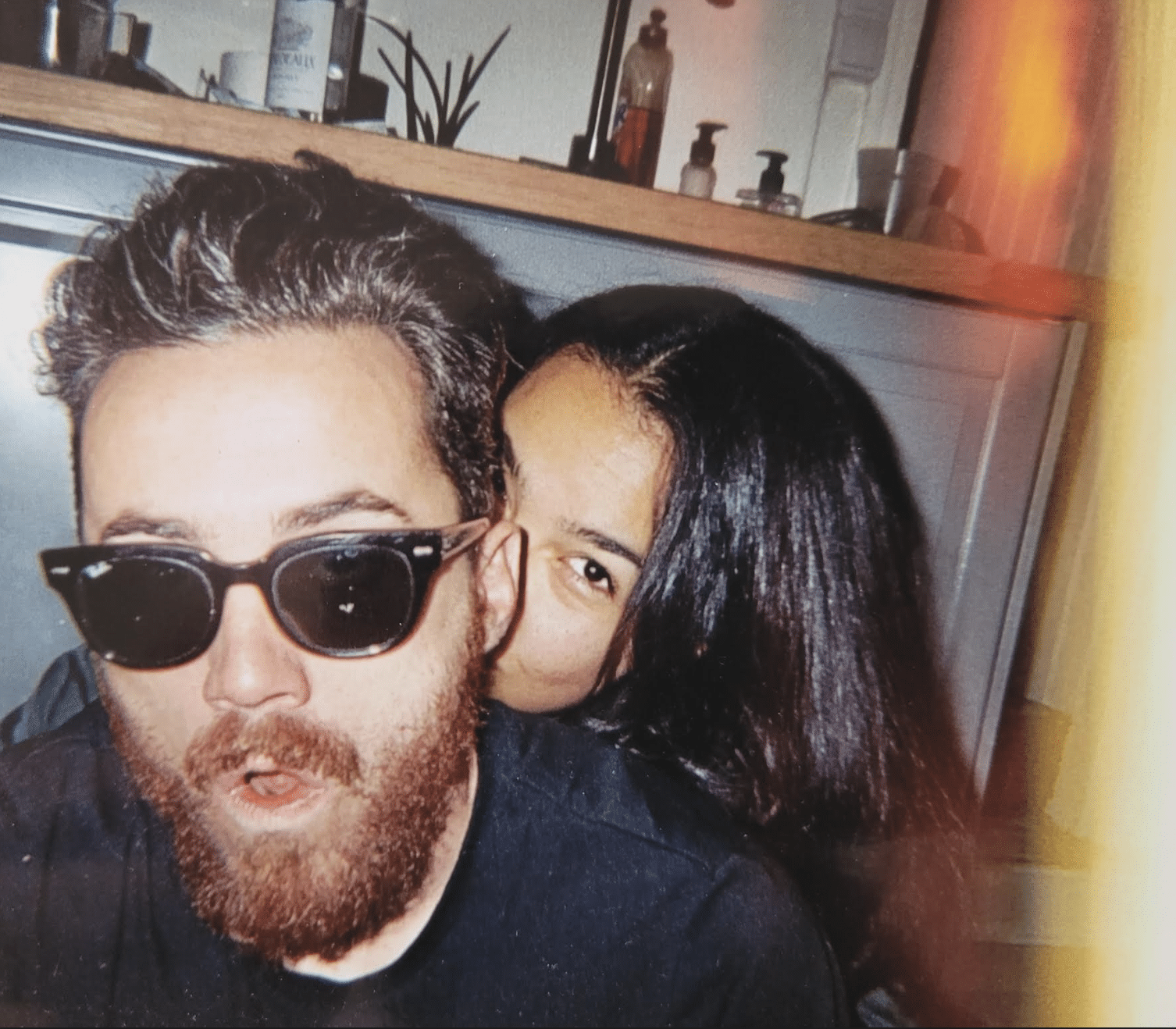 Mac Lerouj and Lia fresco
Mac Lerouj is a multi-disciplinary artist, drawing, painting, writing, photographing and videoing. His works draw on his everyday environment, his friends, family and intimate life. They are visual narratives often inspired by the grammar of music videos, cinema and music. With a background in photography, Lia has become a jack-of-all-trades in video, writing, drawing and photography. A multi-disciplinary artist, influenced in large part by conceptual art and music, constantly filming and photographing everything she can, her works, which range from the minimalist to the accumulative, aim to recount the big and small moments in her life and those of others.
Together, they will be creating a fresco live at the Village Off during the festival.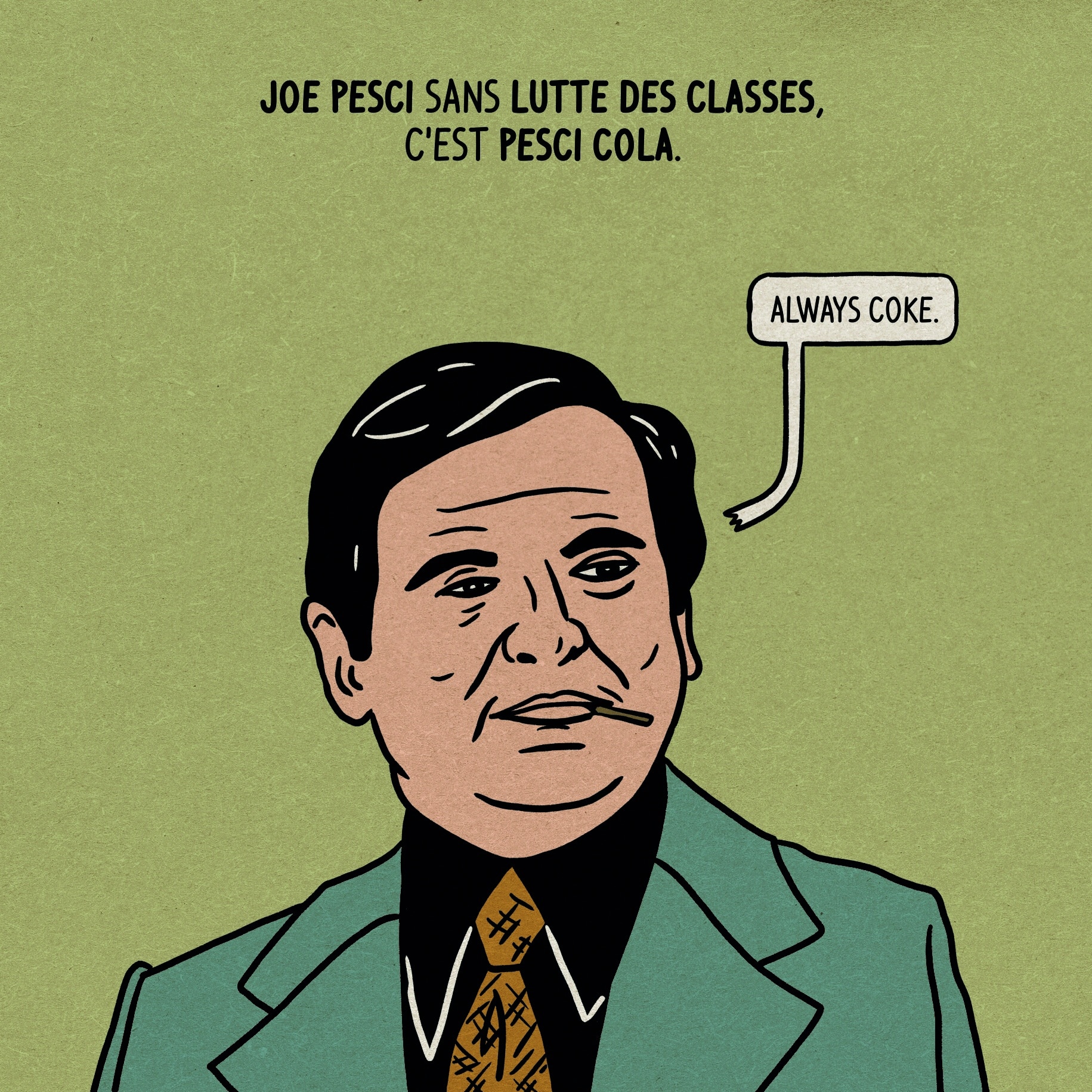 David Snug exhibit
At the Village Off – Trouville Music School – all week long
This exhibition is an anthology of his various graphic activities, including plates from his comic books (Dépôt de bilan de compétence, Ni web ni master, Nada édition) and his work as a professional journalist (50 classiques de la pop, éditions Marwanny), as well as political drawings on the class struggle (la lutte pas très classe, éditions Nada). As well as a few posters here and there.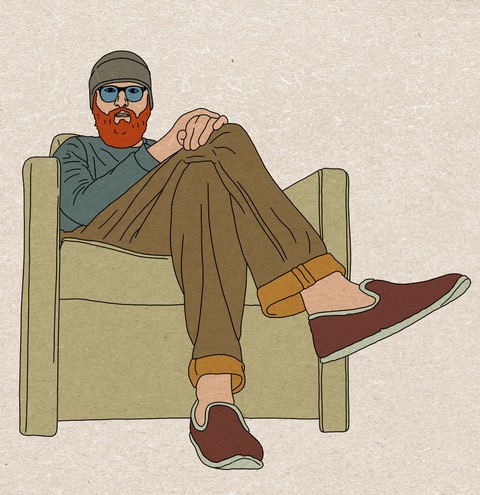 David Snug signing session
From 3pm to 4:15pm at the bookstore L'usage du papier, 76 rue des Bains, Trouville-sur-mer.
David Snug – real name Guillaume Cardin – chose this pseudonym to sound American. With a baccalaureate in Applied Arts, but not wanting to spend the rest of his life designing toasters for minimalist interiors, he took a DEUG in Fine Arts, before branching off into a degree in cinema. Unconvinced, he interrupted his studies to enter the world of work, armed with his academic credentials, a temporary career opening up for him as a production line worker. In his spare time, he devoted himself to music and comic strips. Some time later, now employed at a small theater in the Paris suburbs, he took advantage of his RER commute to draw for an hour a day, and began to produce a whole range of comic strips. Now that he no longer works on the assembly line or in a theatre, he spends his time drawing comics and making music with his band Trotski Nautique.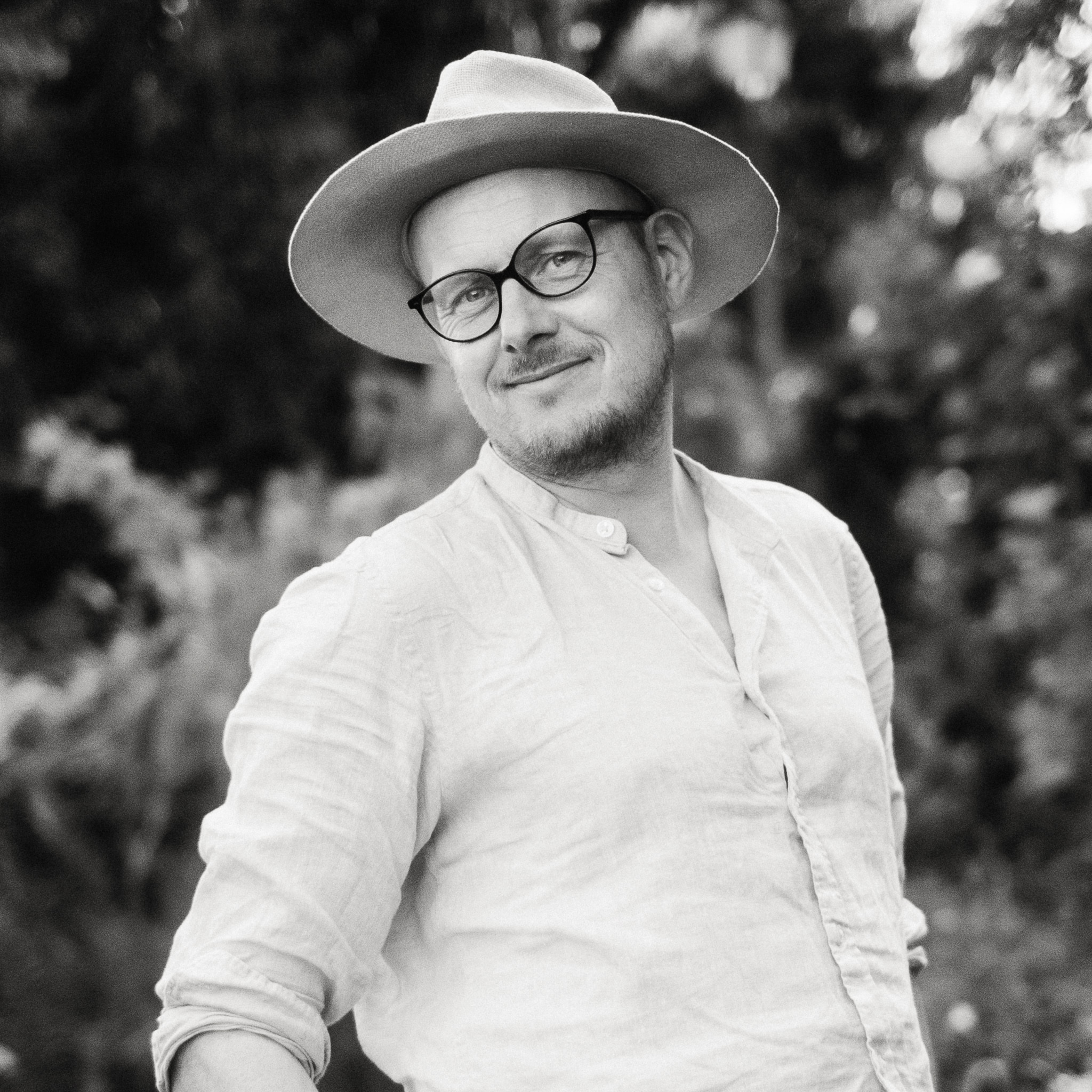 Phot'Off Gallery – Pierre Crépô
Alban is a photographer and video artist working in the performing arts.
After studying philosophy, theater and cinema, in the 2000s he turned first to producing video content for the stage, whether for electronic music (VJ), theater or dance, setting up scenic video installations such as mapping. As a video artist, he also produces music videos and short films, notably as part of the "Kino" creative laboratories. Since 2012, he has refocused his professional activity on capturing live performances, whether in video or photography. He also makes documentary films on creation in the performing arts, as well as artists' photo books.
Alongside these audiovisual activities, since 2010 he has been developing a growing interest in photographic art, and in particular silver-based photography. His favorite theme is situational portraiture: a vision of portraiture in which the environment comes to characterize the person or "character" photographed, through postures reminiscent of contemporary dance and staged in unrealistic worlds, whether through décor, composition or lighting.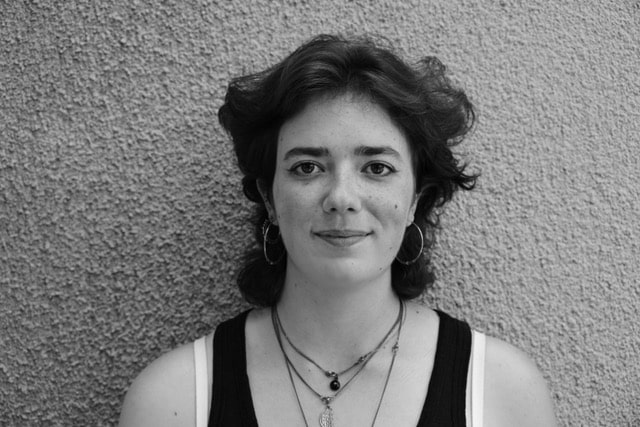 Phot'Off Gallery – Silohé Denis Malingre
A 20-year-old student at EESI in Angoulême, soon to be in her 3rdᵉ year, she is devoting herself to photography and video, with a view to entering ENSP in Arles for her Master's degree. Very attracted to documentary, portrait and shooting photography, she turns with growing interest to cinema and photographic direction. She will be there all week to capture festival moments in photos that will be displayed in the Village.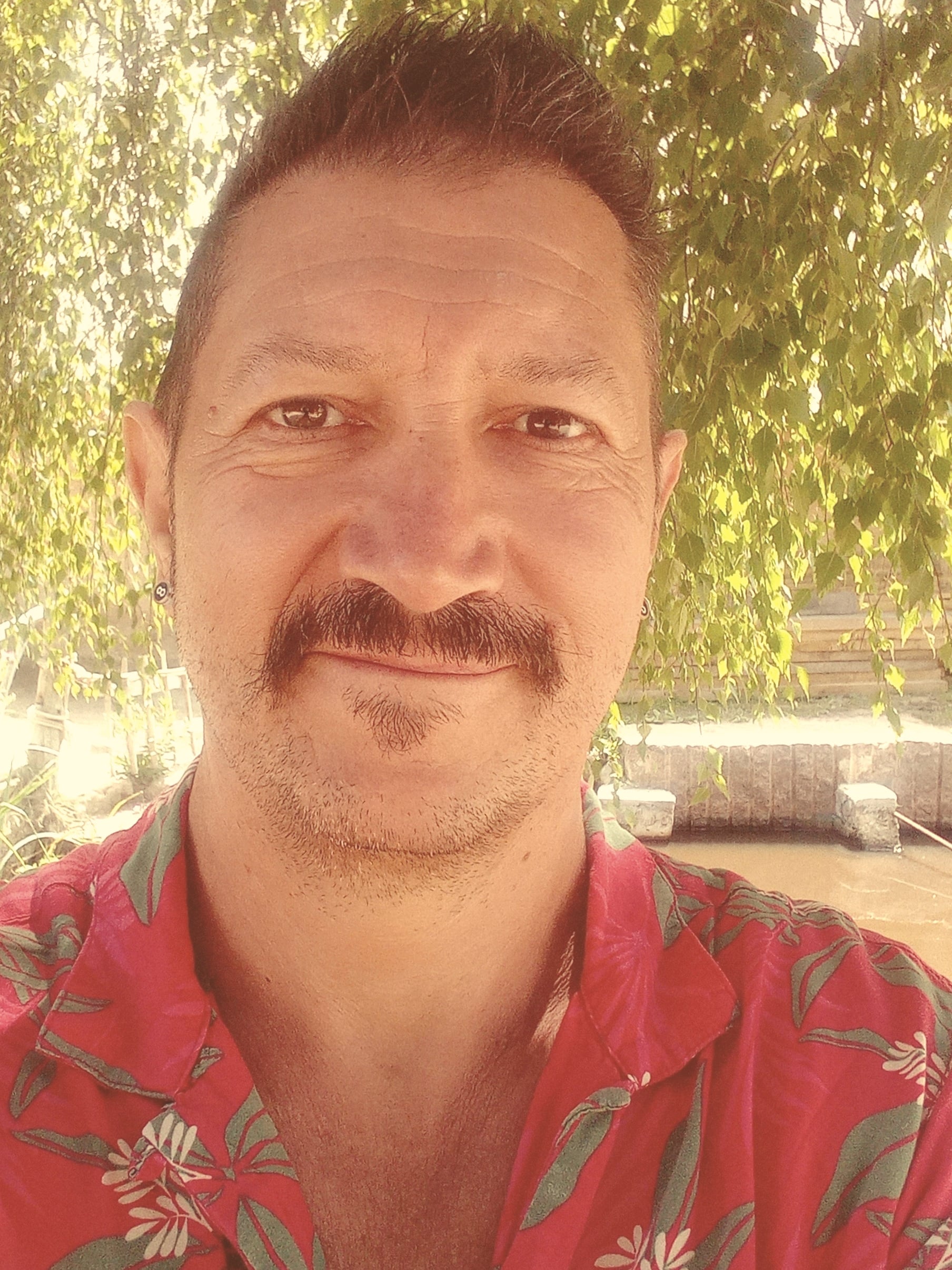 Phot'Off Gallery – Guillaume Cloup
The images, the encounters, the drinks, the conversations, observing and capturing the moment. He's an old hand at photography, and yet he continues to marvel at light, color, ordinary scenes or the shape of a cloud, as a child would. He will be there all week to capture festival moments in photos that will be displayed in the Village.