OFF-COURTS TROUVILLE
France/Quebec short film festival
24th edition - September 1 to 9, 2023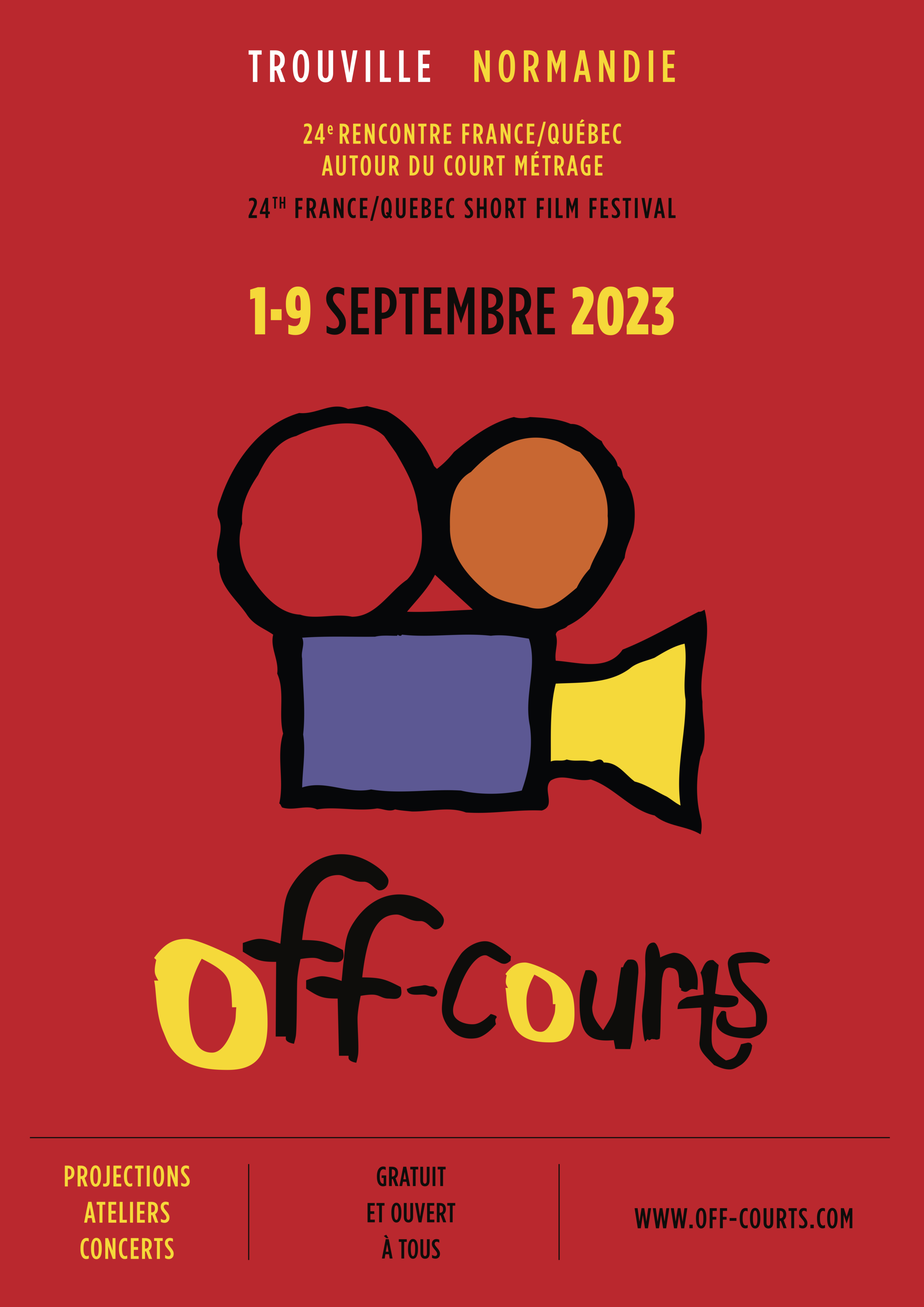 2023 Poster
The 24th edition of Off-Courts Trouville is on display! We are happy to present our official 2023 poster to you today. And you will be amazed…. It is red !
While waiting for the revolution of our 25th anniversary, we want to remain as young as the first day and want Trouville to be, for a week, a laboratory of ideas, a place dedicated to creation.
Come and share your desires and your passion, we are preparing a new Village that should surprise you and activities that are always free and accessible to all from September 1st to 9th.
Selection 2023
We are delighted to present the 24th program of short films from the Off-Courts Trouville festival. We hope to have found among the more than 2300 films received works that reflect the richness and diversity of this creative ferment. We hope to entertain, amaze, frighten and amuse you, so that for 8 days everyone can take part in the sharing of ideas that a festival should encourage. See you in Trouville-sur-Mer from September 1 to 9!
Concerts and evenings
24th Opening ceremony
Marlene Larsen
Roches Noires
Trotski Nautique – Snug
Claudie Létourneau
Collectif N3CO
Kino Kabaret I
Quiz
Kino Kabaret II
Critic's prize debate
Karaoke
Outdoor screening – documentaries
Coopérative sonore
Kino Kabaret III
Princess Erika
Closing and Awards ceremony
JOUBe
Groumpf
INTERNATIONAL CREATION LABORATORIES
Less than 72 hours to write, pre-produce, direct and edit a film while helping others' projects…
Artists and technicians from the Kinoworld will once again give their best for the creation.
Fictions, documentaries, clips and sometimes even live performances, all cinematographic forms are allowed. Professionals and amateurs work hand in hand with the latest equipment lent by our generous partners.
Find out more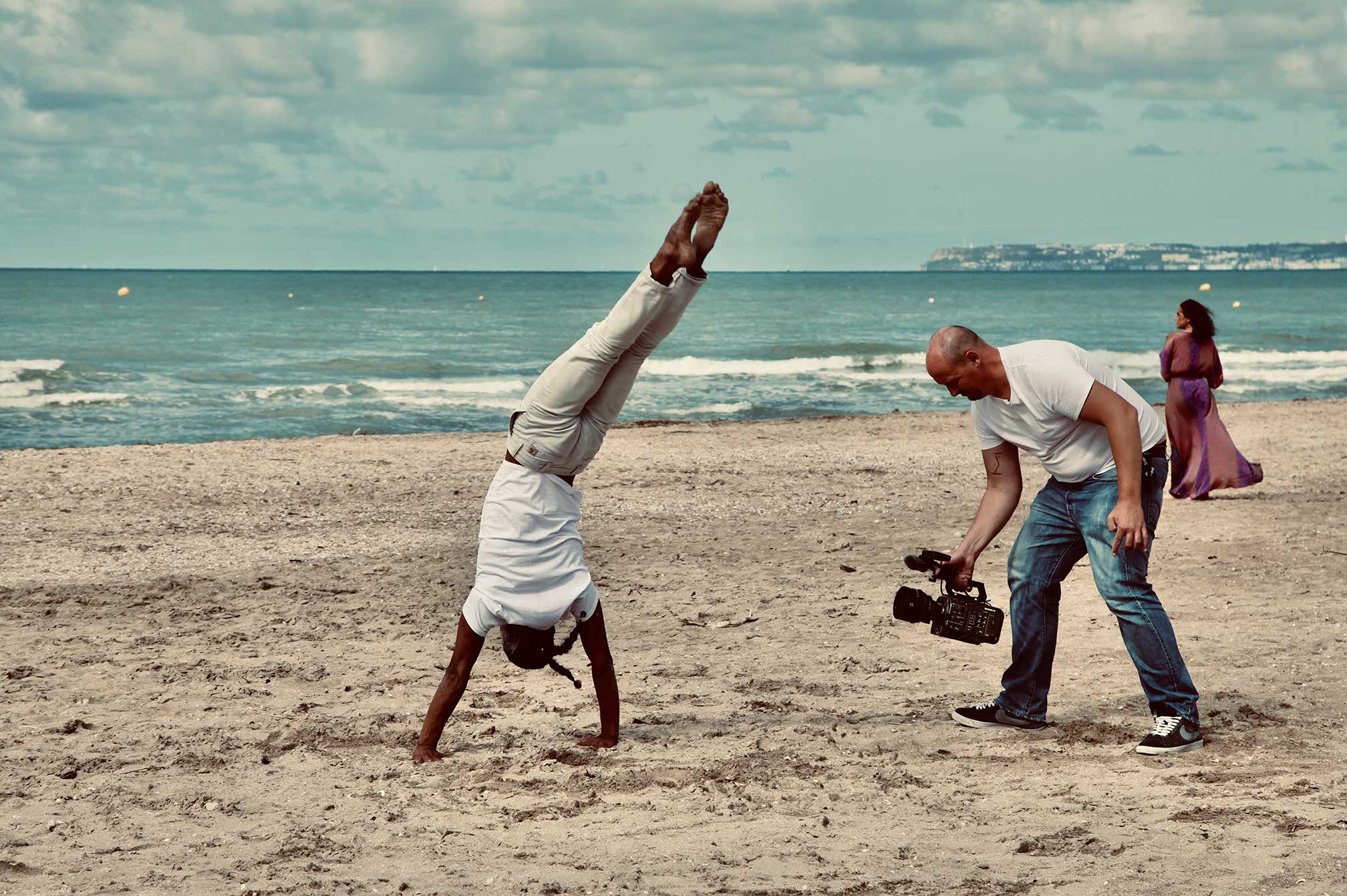 Workshops and residencies
To consume without moderation, the workshops and residences are free to access all week! Free for all, come meet and discover the artists and their projects between your screenings!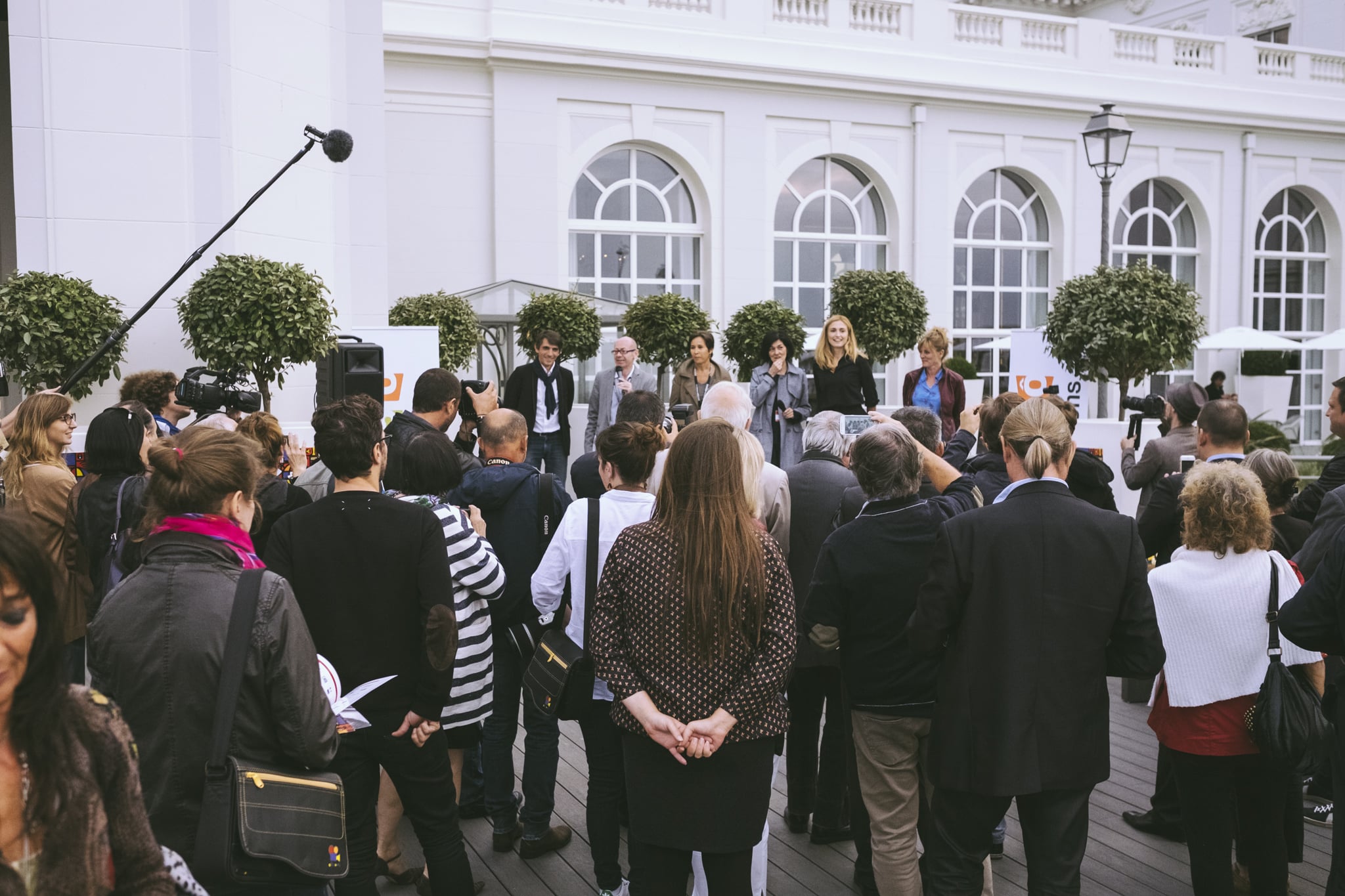 TROUVILLE INTERNATIONAL SHORT FILM MARKET
17th edition of what has become an unmissable event in the short films industry will take place from Septembre 4 to 8, 2023.
A great way to meet professionals from all over the world.
Find out more